LACOS – a faithful and loyal partner in optimizing our services
Our organization, which represents no fewer than 14 000 construction firms, markets itself as the reference beacon for expert advice, information, training or technical assistance for the affiliated construction firms. We are, therefore, first and foremost, a service organization. In Lacos, we have a faithful and loyal partner in the development and establishment of specific language courses, in the field of building techniques, for our members. Language courses which, moreover, are organized, by Lacos, across the entire country.
Mr. Chris Slaets – Director for Limburg, Construction Confederation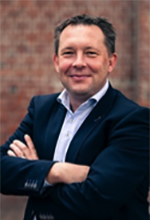 LACOS – just the ticket for easing my integration into Portuguese life
When I was transferred to Guimaraes (a Portuguese team) I called Lacos. In the short period remaining before my move I needed to pick up, in addition to the specific football terminology, enough "home, garden and cooking" Portuguese to manage on my own. I received intensive tuition for a week, which certainly made for a smoother integration. The people at Lacos have been responsible, in part, for ensuring that my new life in Portugal went swimmingly from Day 1.
David Paas – Professional footballer and manager for Paas Food Industries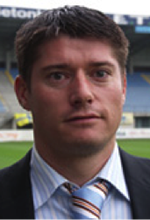 LACOS, our partner for translations that meet our deadlines
Working in the advertising sector is often a race against time. With a lot of deadlines to meet, there is a great need for translations that can be delivered very speedily. This is why we always go to LACOS for business and technical translations. LACOS is an ideal partner for all our translation jobs. What one needs from a translation agency is speedy and reliable service and LACOS meets our expectations 100%.
Ms. Patricia Robinne, Idearté Advertising Agency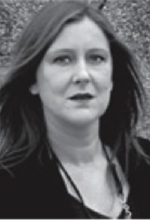 LACOS helps people in their job
The decision to team up with Lacos was influenced, primarily, by their flexibility and range of services: in our role as a pioneer in panel building we have a need for language courses for a wide-range of workers (technical, marketing and clerical). Courses, which moreover, are permanently supported by language advice to P&V personnel. We're able to call on Lacos, any time, and the effect is nothing but favourable, because Lacos helps people to do their job better.
Mr. Koen Pellaers – Sales & Marketing Director, P & V Electrotechniek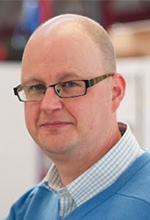 Lacos scored 100% on our customer satisfaction survey
Lacos is praised for its absolute customization, the quality of its instructors and the professional approach. Other frequent statements on our customer satisfaction survey were: "They are punctual and follow up on everything," "It's all about the excellent teachers," "A native speaker also knows the culture and manners of a country, that is an advantage," "They are open to trying something new and also to taking it on," "They listen well during the first discussion and respond to the need" and "There are different approaches to language, but they always find the correct implimentation." All would like to recommend Lacos to others and many have already actually done so. This is certainly excellent.
CEDEO – The independent inspection agency in the field of HR